I compose and realize microtonal music using the program Csound. Back in the 1970's, I built musical instruments in unusual tuning systems out of metal, wood and balloons. Recently, I began using Csound (info here) on a laptop computer while I travelled. Csound is a terrific tool for working with microtonality, because it allows composers to specify all aspects of each sound, without the limitations of MIDI. I use Csound to assemble samples of conventional instruments with unconventional tunings, but it is also able to work with many different synthesis techniques, including additive synthesis, physical modeling, frequency modulation synthesis, and others.
Some might say the music is fake but accurate. That is, I take musical instrument samples, and manipulate them on a computer, to product music that could possibly be played by real musicians with real instruments. Lately I've tried to make the illusion as real as possible, while still exploring tuning concepts that would be nearly impossible to play in real life.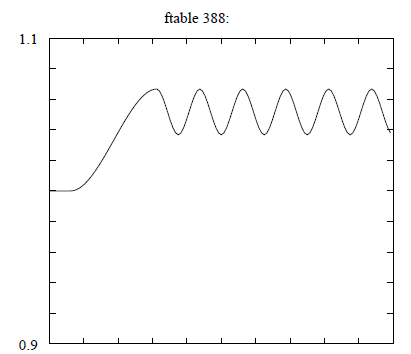 This page contains information and source code for recent compositions. The files are in Csound .csd format, and also in a preprocessor format (.mac) which require a preprocessor I wrote called SAMPLES (info here).
To listen to the music, click on the Music tab, where mp3 versions are available.
The music is based on Just Intonation, specifically on the Harry Partch Tonality Diamond. The pieces can be quite challenging to listen to. If you find unusual tuning systems interesting, by all means give it a listen. Once you accept the force of just intonation, it can be enlightening.
I use a macro preprocessor I wrote to generate Csound score files. I create a .MAC file (macro file) which is pre-processed by the program SAMPLES which reads the macro file and creates a .csd file. Csound is called with the .csd file as input. The .csd files refer to a set of sample files. The result is a .wav file, which is then processed it to create a .mp3 file.
The musical material are six tone (hexany) otonality and utonality scales from the Partch tonality diamond. I turned it on its side relative to the one in Genesis of a Music. This one matches the diamond marimba layout. The ratios are limited to the diamond shown below. Click on the graphic to learn more about diamonds.