This is a playlist of several pieces for Prent's Microtonal Slide Bosendorfers that I completed in 2019.
Each is based on a composition that I recomposed in different ways. Ave Maria is a relatively straightforward realization of the Lizst transcription of the Schubert song. Peace in the Valley is a heavily transformed.
The Schuman piece is three short pieces, but I've added several transformations of each. The Goldberg Variations has the Aria played relatively straight, but the variations are my own invention. The Coltrane piece is heavily transformed. The Cowper Cleansing Fountain is played straight with many variations.
All were made with Csound.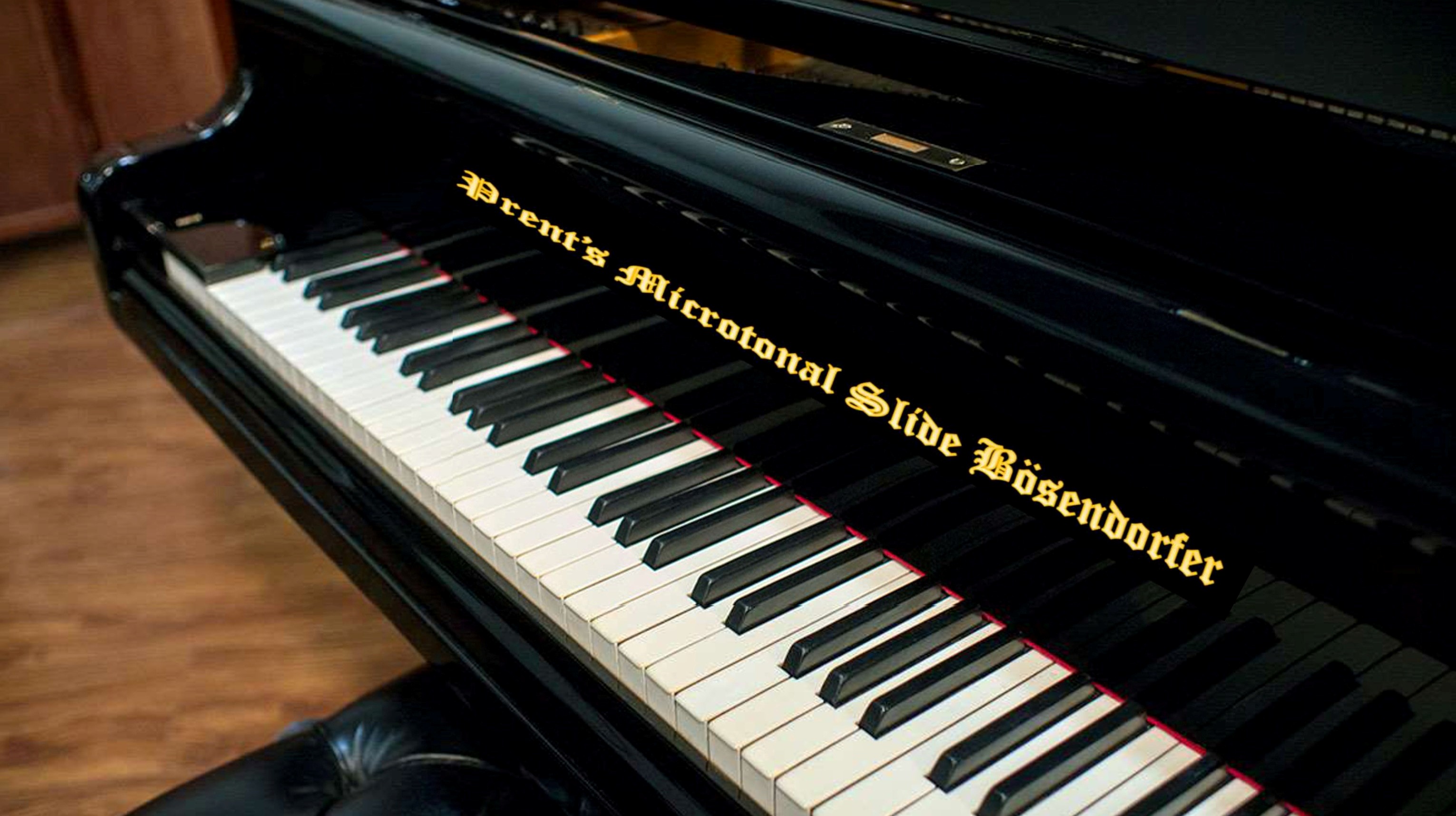 Fantasy on Ave Maria – recomposed by Lizst from Schubert #4
Dorsey: Peace in the Valley #13
Schuman: Three Score Set – with variations – #42
Bach: Goldberg Aria and Variations 1-8 #36
Coltrane: Naima #12
Cowper: Cleansing Fountain #14