This is a set of pieces completed in 2018. The tuning of almost all of the songs is derived from the Partch Tonality Diamond to the 31-limit.
The first piece is a realization of Standchen by Schubert. It is song number 4 from his Schwanengesang lieder cycle, composed in 1828 and published in 1829 just a few months after the composer's death on 19 November 1828. The song is a setting of a poem by Ludwig Rellstab, "Leise flehen meine Lieder", in which the singer exhorts his lover to make him happy. Lizst recomposed the song into solo piano around 1839.
The second is another one of Liszt's recomposition of a song from Schubert's Die schöne Müllerin. This one, in English, is called "Where To?". The text is from a set of poems by Johann Ludwig Wilhelm Müller, about a wanderer who comes upon a brook and ends up in love with the miller's daughter. She eventually spurns him because of his lower class.
Das Wandern is a short piece that captures what Liszt was able to do with a wonderful example of Schubert's Müllerlieder (also known as Die schöne Müllerin.) number 1, Das Wandern.
The next few pieces are recompositions of pieces of mine from 2005. Balloon Drum Music was originally written for balloon drums and other instruments. Resolution in Blue was my first piano piece. Tsantsa Circle dance was for many instruments.
The next few are Bach Chorales retuned, and rearranged in different ways: Nun freut euch, lieben Christen g'mein BWV 307 #3, Schmücke dich, o liebe Seele BWV 654 #4, O Welt, ich muß dich lassen #6, Nun danket alle Gott, BWV 386 #5, Ach wie flüchtig, ach wie nichtig BWV 26 #3.
The next set consists of several hymns. Lo, How a Rose E're Blooming is a tune written in the 15th century, retuned and transformed in the 21st. O God Our Help in Ages Past is a hymn that was often played during the Blitz in London. The Doxology is a standard played every Sunday in our church where I grew up in Albany. It's made to be bellowed, but this one is more like filigree.
The next piece is a more of less straight version of Mozart's Sonata #6 K 284 – Theme and 12 variations – in Lumma Temperament. I had real trouble with the Partch Tonality Diamond to the 31 limit, so Carl Lumma suggested this temperament, and I agreed.
The Tango is based on the first few measures of the Ravel Habanera. Alessandro Marcello: Oboe Concerto Transcription By Bach #5 is an example of a great composer recomposing a piece by another. So I decided to recompose it further. The Woods so Wilde is the eight measure theme from Orlando Gibbons in the Fitzwilliam Virginal Book I song XL. The whole piece is a mess of scales with no point, but I like the theme.
In a Landscape is by John Cage, and is one of my favorite pieces.
Das wohltemperierte Klavier I, BWV 846, Praeludium is the first piece of the Bach Well Tempered Clavier. It's scored here for finger piano, from samples taken from my 1978 finger piano. Unlike the traditional kalimba, I applied some solder to the ends of each tine. I originally did this to lower the frequency in a smaller space, and to keep from cutting my fingers. But it turns out that if you do this, you can ensure the overtone is in an octave relationship with the fundamental. I can't figure out why no one else has ever done this to their Kalimba. It makes the instrument sound so much less cacophonous.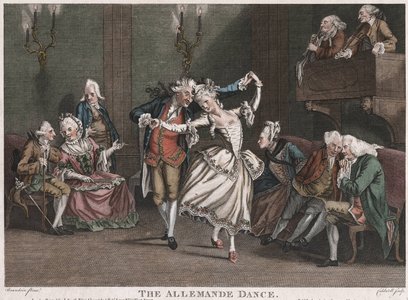 Ständchen from Schwanengesang by Schubert, recomposed by Liszt
Wohin? Au Bord De La Fontaine #7
Das Wandern – Schubert Lied – Recomposed by Franz Liszt #2
Balloon Drum Music #19
Resolution in Blue #16
Tsantsa Circle Dance #8
Nun freut euch, lieben Christen g'mein BWV 307 #3
Schmücke dich, o liebe Seele BWV 654 #2,3, & 4
O Welt, ich muß dich lassen #6
Nun danket alle Gott, BWV 386 #5
Ach wie flüchtig, ach wie nichtig BWV 26 #3
Lo, How a Rose E're Blooming #1
O God Our Help in Ages Past
Doxology #4
Mozart's Sonata #6 K 284 – Theme and 12 variations – Lumma Temperament
Tango #24
Alessandro Marcello: Oboe Concerto Transcription By Bach #5
The Woods so Wilde #3
In a Landscape #2
Das wohltemperierte Klavier I, BWV 846, Praeludium