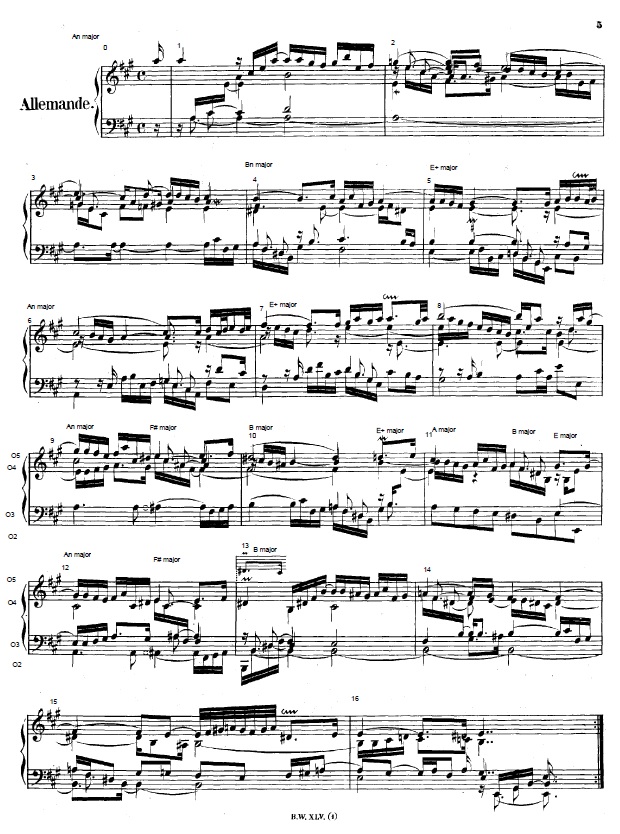 Today I reached the 16th measure. 16 more to go. I may stop here, because it's getting long.
The preprocessor has the option to choose the durations from one measure, and the notes from another, and the volumes and accents from a third. Plus it can double or cut in half the speed. But first it is set to play the measure straight, then variations in the same key.
Imagine if Bach had spilled the stone manuscript on the floor into a thousand pieces and some musical archaeologist had to put it back together.

or download here:
Allemande #9