There are some strange things going on in the last stanza of this piece.



Here are the ratios I used for chords 53 and 54. Relatively small numbered ratios, but also very otherworldly.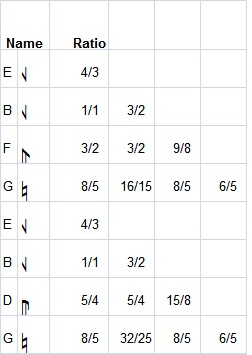 I ended up with 15 different notes to play with in the scale. Here they are from B upwards in 72-EDO and ratio approximations.



Or download here: Herzliebster Jesu.