A day late, but I only finished this part last night and ran out of time to post it. This is the first half of the Aria upon which the Goldberg Variations are based, a piece Glenn Gould recorded twice, once in 1955 and again in 1981. I have listened to them both hundreds of times, and never tire.
My intent at this time is to create some of my own variations using the machine algorithms in my preprocessor. But first I need the original. It has been devilishly hard to transcribe, with all the ornamentation and three distinct lines overlapping in every measure. I'm told it is very challenging on the piano, since it involves lots of hand crossings that are easier on the harpsichord.
The tuning in this version is very rough, and I'll smooth out the edges later.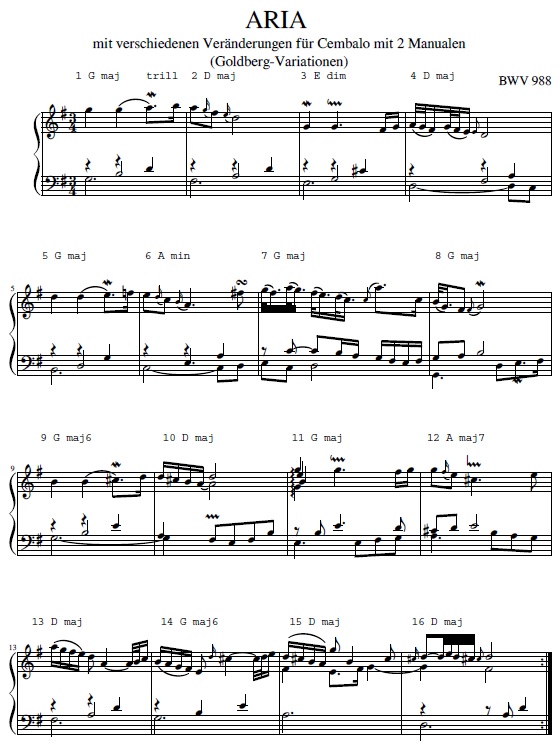 or download here:
Machine4 – v1