Here is a realization of the Bach Chorale "Adorn yourself, O dear soul" based on a hymn written around 1649 by Johann Franck and Johann Cruger. The tuning is derived from just two 16 note scales from the 31-limit tonality diamond, the otonalities on F (4:3) and Bb (16:9). For each chord I chose either of these otonal scales and freely switched between them.
Here's an image of the diamond with the two otonalities highlighted: the 16:9 in green and the 4:3 in brown.
I'm going to run several more iterations to see if I can spin up some more unique chord progressions.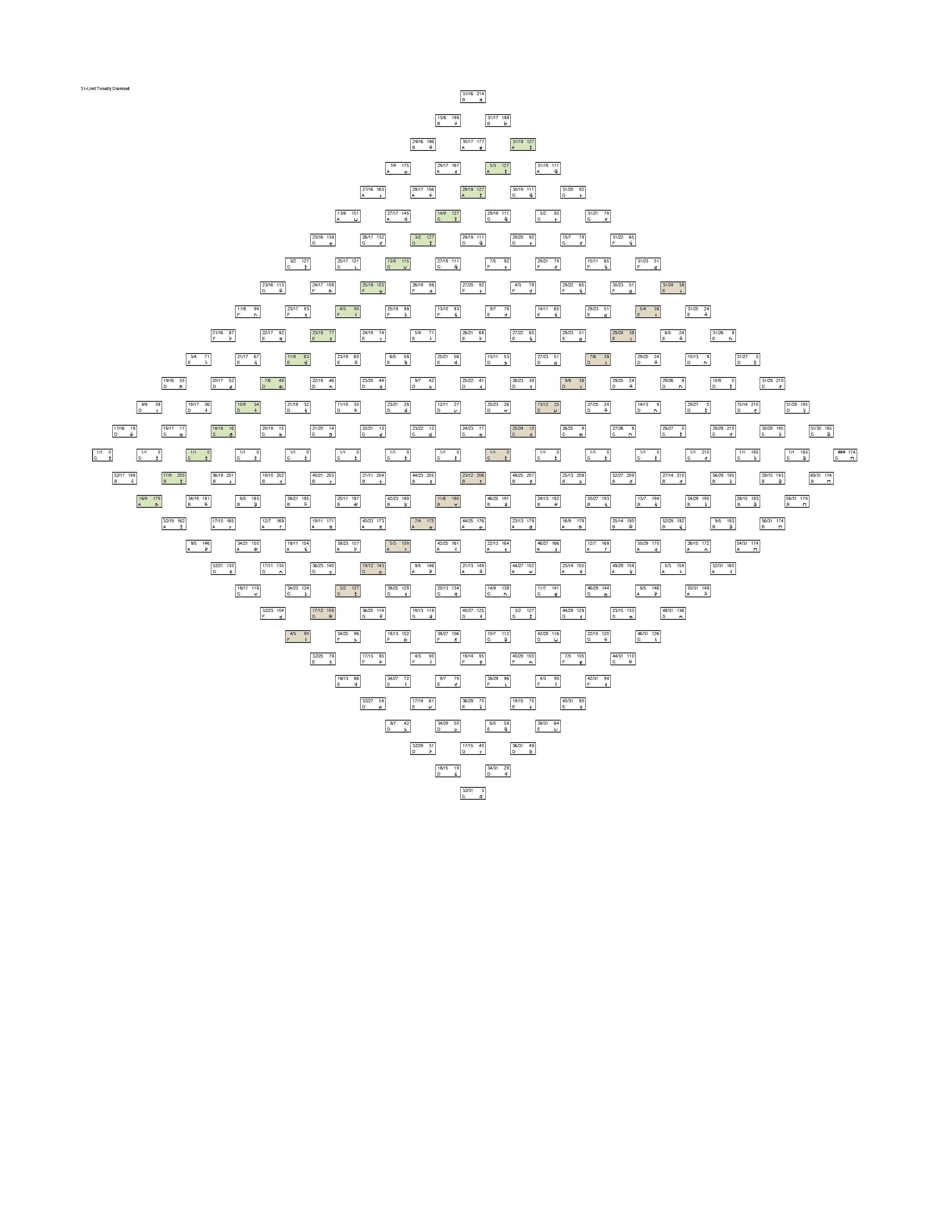 or download here:
Schmücke dich, o liebe Seele BWV 654 #1